Learn to Draw Actions Heroes – Step by Step
Super excited to share that my new book, "Learn to Draw Action Heroes" is now available for Pre-Order on Amazon! I just received my advanced copies and the quality and page layouts are sweet. Impact Books does a tremendous job putting all this content together. The art isn't half bad either. 😉
The actual book will be available on September 13th 2017. It is 144 page step by step guide to drawing superheroes. I tried my very best to make this extremely comprehensive and easy to follow along with. This should be a great beginner to intermediate guide for comic book artists.
I go through various parts of the body and show lots of break downs. I have always learned the most from these types of studies so I felt it made the most sense to teach others in this manner.
Here is a sample page to check out the look –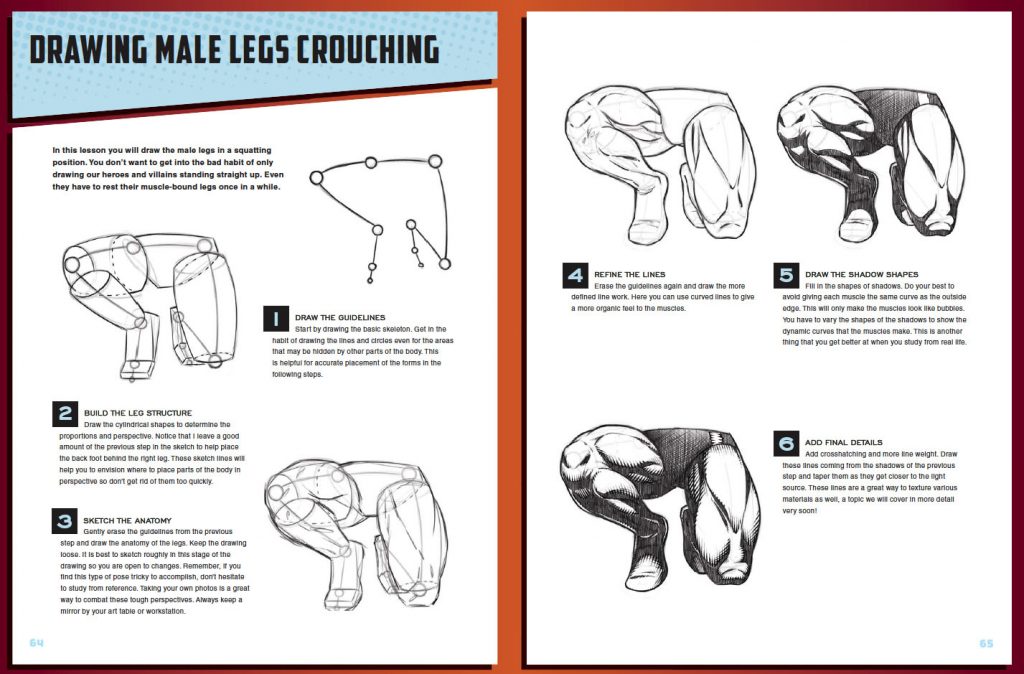 You can get your Pre-Order copy here on Amazon –
If you prefer a Digital Copy then you can get that now here on the
North light Store –  https://www.northlightshop.com/how-to-draw-comic-book-heroes-r4576
If you get a copy of the book I would love to know what you think!
Thank you for your support and good luck with your art.
Robert A. Marzullo
Ram Studios Comics